FREE Music and Arts Event
Belmont Porchfest
Saturday September 7, 11-6pm
(rain date: TBD)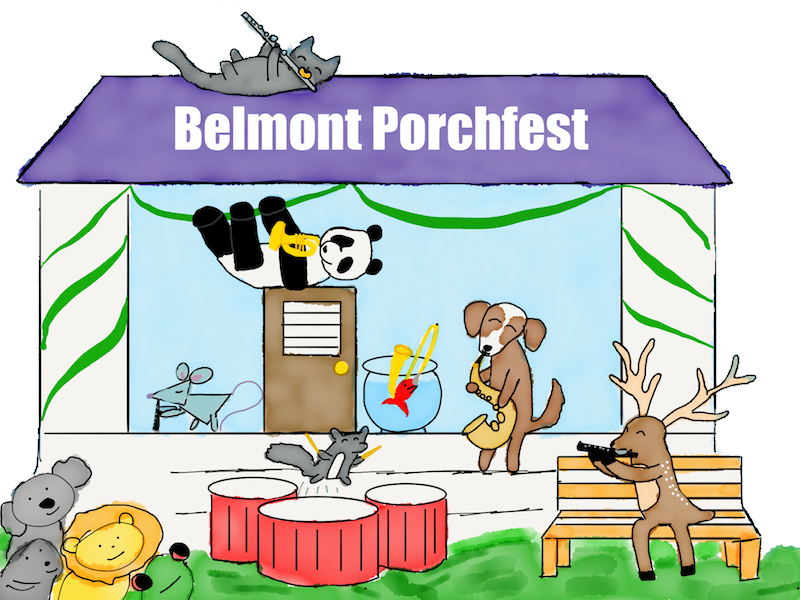 Belmont's Porchfest is a celebration of community through arts and music performed by your friends and neighbors in yards and on porches throughout Belmont.
Bike to a friend's house to hear a klezmer band or host a circus show on your front lawn!
This year we had quite the event! Despite a torrential downpour, more than 2300 people showed up for the fun at 58 porches hosting 80 groups comprised of a total of 483 adults and 118 students.
Wanna know more about Porchfests? Check out
A Porchfest Journey
Although Porchfest is free, there are costs associated
with making it safe, fun and comfortable.
Please consider donating:


Questions? Drop us a note at BelmontPorchfest@gmail.com
This program is supported in part by a grant from the Belmont Cultural Council, a local agency which is supported by the Mass Cultural Council, a state agency, and by Anne Mahon

[[website by porchfest.info]]